European Football Weekend Preview
The domestic weekend has once again arrived, after Europe's top tournaments garnered much of the attention during the week, the battle to avoid relegation and capture league titles are the main focus for clubs throughout the continent.
Enjoy another Round of top flight football, with the match days quickly coming to an end, the level of competiton continues to be elevated with so much at stake for each and every participating team in Europe's top leagues.

---
10301 Manchester United - 10302 Liverpool
Old Trafford, Manchester, England
3-10-2018 - 7:30 am ET
The rematch of this world renowned rivalry kicks off Match Day 30 in the Premier League, after playing to a scoreless draw on Match Day 8, the scene now shifts to Manchester with both clubs currently positioned in the number 2 and 3 spots in the league, with a revised set of squads from their previous meeting, we are surely in store for a more entertaining affair than what was witnessed at the start of the EPL campaign.
Liverpool make the trip to Old Trafford in scintillating form, the Reds have continued to find their stride even with the departure of Philippe Coutinho to Barcelona, now with the opportunity to continue to climb the Premier League ladder, the visitors feel they are prime to leave Manchester with all 3 points.
The Reds start Match Day 30 in sole possession of 3rd place in the top flight table, posting an overall record of 17-9-3 which is good for 60 points, Liverpool trail Man U by only 2 points, and are in a position to finally claim the valuable 2nd spot in the league.
Jürgen Klopp leads his men east full of confidence, the German head man has continued to produce results on multiple fronts, after dispatching of Portuguese side Porto in the Round of 16 Champions League draw, Klopp has now turned his focus on domestic matters, where he has shown all intentions of leading Liverpool to their best finish in years, while solidifying yet another entry into Europe's top competition.
The Reds had the benefit of a 5 Goal lead during their midweek European fixture, with the ability to rest key members of their squad, Virgil van Dijk, Trent Alexander-Arnold, Alex Oxlade-Chamberlain and Mohamed Salah will be rested ahead of this massive event.
Liverpool are set to field their strongest possible line-up minus injuries, taking to the pitch in their customary 4-3-3 formation, the English giants have a distinct German flare too their style of play, with a high pressing defense which leads to turnovers and mental mistakes on a continuous basis by opposing clubs, Liverpool will look to get out an run with a lethal counter attack that has very few rivals in the world.
The visitors offer up one of the more talented front-lines in Europe, with Sadio Mane, Roberto Firmino and Egyptian winger Mohamed Salah who continue to give defenses nightmares over a 90 minute span, the trio are pure genius when in the open field, creating opportunities on goal individually as well as playing off one another with their unique skill-sets.
The Reds danger men have racked up staggering numbers, compiling 68 Goals and 20 Assists during this extremely successful campaign.
Backing any of the Liverpool target men to get on the score-sheet is always a wise investment, expect fireworks when these three step onto the pitch at Old Trafford, the Manchester United back-line is surely bracing themselves for a long shift to start Match Day 30.
Liverpool have been deadly away from Anfield, finding the back of the net on a regular basis during their travels, scoring an average of 2.4 Goals during their first 14 Premier League road games.
The Liverpool defense has been stabilized since many of the early season problems away from home, conceding an average of 1.6 Goals during their first 14 Premier League road games.
Manchester United welcome their northern England foes to Old Trafford for this colossal match up, with over a Billion viewers expected to witness the fixture world wide, the Red Devils are content on holding their current spot in the table, while proving their worth against another top six club in the league.
Man-U enter Round 30 as the holders of the coveted number 2 spot in the Premiership, with 62 points the Manchester Side own an overall record of 19-5-5, currently 16 points adrift from their Noisy Neighbors, the Red Devils understand the importance of maintaining their current position in the standings.
José Mourinho starts the day with added pressure on his starting eleven, with a massive Champions League game taking place next week, Mourinho must juggle his squads minutes based on what he considers his main objective.
The Red Devils were unable to separate themselves against Sevilla during their first leg affair, now with two huge contests on the docket, it will be interesting to see how the "Special One" plays his cards ahead of this particular fixture.
Mourinho also has an added headache with key injuries to Anthony Martial, Ander Herrera, Marcos Rojo, Daley Blind and Phil Jones, this limits his flexibility within his starting eleven, although Marouane Fellaini and Eric Bailly have returned from being sidelined, but it is still a toss-up if the two-some will see significant time against the Reds.
The Red Devils play a more traditional brand of football, primarily lined up in a 4-2-3-1 formation,  Mourinho is known for being a defensive minded manager first, picking his spots to attack while not placing his sides in danger in the process.
The Special One is known for parking the bus, and just being satisfied with a Draw, as long as a positive result is produced, the Portuguese is often satisfied with those type of outcomes.
New arrival Alexis Sanchez, and summer signing Romelu Lukaku are eager to etch their names in this storied rivalries history book, the Man-U front-line members must play a huge role if the hosts are to have success against Liverpool on Saturday.
Sanchez and Lukaku are clear dangers to place the ball in the back of the net, with 34 Goals totaled in all competitions this season, the talented Red Devil attackers are also highly skilled with the ball at their feet, dribbling to create space where they routinely get off high percentage shots on goal, while also incorporating a highly successful passing game, with through balls and crisp 1-2 connections that elegantly break down opposing defenses.
Manchester United  have consistently found the back of the net in front of their loyal fans, scoring an average of 2.2 Goals in their first 14 Premier League home games.
The Red Devils have built a fortress while at Old Trafford, keeping 10 Clean sheets, while conceding 0.4 Goals in their first 14 Premier League home games.
Prediction:
This match has all the makings of a highly entertaining affair, even with this fixture ending in a Draw over the last 4 meetings, we should expect a more up-tempo style of play when these two English giants share the pitch on Match Day 30.
Liverpool have been in great scoring form Domestically, netting a minimum of 2 Goals in 11 of their last 12 EPL matches, while also failing to lose in 8 of those last 10 games.
Manchester United have also shared their own successes within the league, winning 12 of their last 15 EPL home fixtures, while posting double figures at Old Trafford the last 3 times they stepped onto the pitch.
The Liverpool game plan should be simple, attack Manchester United's glaring weaknesses to stop opposing clubs from creating chances on goal,.
The Reds are able to create chances through individual play and cohesive team work, with a world class front-line, the Reds must keep the pressure on their Eastern rivals as they look for the break through at Old Trafford.
Manchester United will share their own advantages, the Reds have been known to struggle against formidable teams that possess a potent through ball attack, the Red Devils will also look to exploit Liverpools weakness to mark teams during Set Pieces situations, the Reds have consistently leaked goals during those type of scenarios.
Expect a better showing than what we were all witnessed to at the being of the EPL season, we should see a more wide open game, as both clubs understand the importance of points at this spot in the campaign.
Liverpool looks to have a slight advantage with Manchester United having one eye on their Champions League responsibilities, do not be surprised to see Klopp's men leave Manchester with all 3 points in the historic rivalry.
Tips:
Both Teams To Score - "YES"  -135 / 1.74
Over  2.5  -110 / 1.91 - Total Full Time Goals
Liverpool - PK / DNB  -115 / 1.87  -  Full Time
---
*EPL Bonus Tips*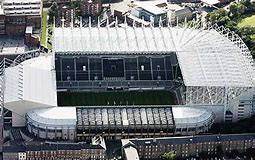 10310 Newcastle - 10311 Southampton
 3-10-2018 - 10:00 am ET
Both Teams To Score  - "YES"  -105 / 1.95
---
10304 Everton - 10305 Brighton
3-10-2018 - 10:00 am ET
Both Teams To Score - "YES"  +100 / 2.0
---
10313 West Brom - 10314 Leicester City
3-10-2018 - 10:00 am ET
Leicester City - Team Total Over 1  -135 / 1.74 - Goal
---
10316 West Ham - 10317 Burnley
3-10-2018 - 10:00 am ET
West Ham  -0.25  -110 / 1.91 - Full Time Spread
---
France Ligue 1 - Match Day 29
16204 PSG - 16205 Metz
3-10-2018 - 11:00 am ET
Both Teams To Score  - "YES"  -120 / 1.83
Over  1.75  -120 / 1.83 - Total 1st Half Goals
Over  4.25  -105 / 1.95 - Total Full Time Goals
---
Germany Bundesliga - Match Day 26
10504 Bayern Munich - 10505 Hamburg
3-10-2018 - 9:30 am ET
Bayern Munich To Win To Nil  -125 / 1.8
Bayern Munich  -2.25  -105 / 1.95 - Full Time Spread
Bayern Munich - Team Total Over  2.75  -110 / 1.91 - Goals
---
10507 Hannover - 10508 Augsburg
3-10-2018 - 9:30 am ET
Both Teams To Score - 'YES"  -125 / 1.8
---
10510 Hertha Berlin - 10510 Freiburg
3-10-2018 - 9:30 am ET
Over  0.75  -135 / 1.74 - Total 1st Half Goal
Hertha Berlin  -0.25  -115 / 1.87 - Full Time Spread
---
10513 Hoffenheim - 10514 Wolfsburg
3-10-2018 - 9:30 am ET
Hoffenheim  -125  -  Full Time Winner
Hoffenheim - Team Total Over 1.5  -125 / 1.8 - Goals
---
10516 Bayer Leverkusen - 10517 Borussia Monchengladbach
3-10-2018 - 12:30 am ET
Both Teams To Score and Over 2.5 Goals  -110 / 1.91
Bayer Leverkusen - Team Total Over 1.75  -120 / 1.83 - Goals
---
Spain La Liga - Match Day 28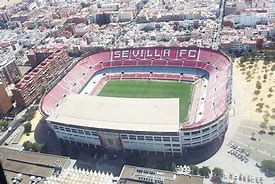 15807 Sevilla - 15808 Valencia 
3-10-2018 - 10:15 am ET
Sevilla - Team Total Over 1.5  -115 / 1.87 - Goals
Both Teams To Score and Over  2.5 Goals  -110 / 1.91
---
15813 Malaga - 15814 Barcelona
3-10-2018 - 2:45 pm ET
Barcelona  -1.5  -125 / 1.8 - Full Time Spread
---
Best Of Luck To All